Use Filmora Video Editor as ScreenFlow for PC Alternative
After download this ScreenFlow for Windows alternative to your PC, double click to open the installation wizard and follow on-screen steps to install it to your computer. When complete, you can start it from the desktop if available or go to the installation folder to launch it.
Step 1: Capture Video
Like ScreenFlow, you can start video editing from recording or importing local files existing on your computer. To record, either click Screen Recorder from the welcome window, or click the Record button in the video editing interface of Wondershare Filmora. You're able to record screen, webcam, and voiceover separately or simultaneously.
By default Press F9 to start/stop recording; Press F10 to pause/resume recording.
When recording complete, the recordings will be saved to the current project automatically.
To make settings to your recordings, click the arrow next the Settings option.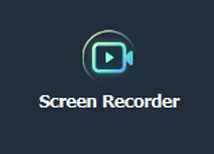 Click to enlarge
Step 2: Edit and Enhance Video
To edit your recording, simply drag and drop it to the timeline of Filmora. You can then use the included video editing tools to enhance video, apply effects, add titles, add annotations, choose audio, etc. This ScreenFlow for PC alternative provides you with advanced text-to-speech and speech-to-text tools, which enables you to add title efficiently.
There are lots of stock media could be chosen in the Stock Media tab.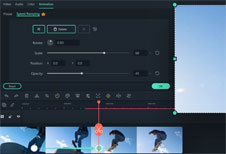 Click to enlarge
Step 3: Share Your Masterpieces
By clicking the Export button, you're able to save your video to local files on your computer, to share on YouTube/Vimeo. You can also export video to play flawlessly on your mobile devices like iPhone, iPad, iPod.
Although DVD is not as popular as before, you're able to burn recordings to DVD for later viewing, or to save space on your computer.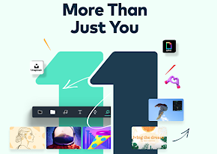 Click to enlarge
How to Uninstall This Software
To uninstall Wondershare Filmora, do the following:
1. Click Start > All programs.
2. In the list of programs, find the program you want to remove and click its name.
3. Click the Uninstall option.
3. In the window that appears, click the Uninstall button.
4. The program will be removed from your computer.
Alternatively, go to Start menu > Control Panel > Programs and Features. Select the program and click Uninstall on top.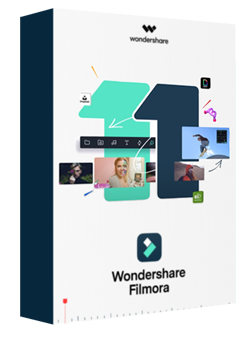 Only $79.95